RALEIGH DeGEER AMYX 1938 - 2019
Raleigh DeGeer Amyx passed away on June 30, 2019. To say he led a distinguished life would be an understatement. To say he was "born to collect" would also be true.
As a child, he loved to read. He read the Book of Knowledge (back to front), and studied American history. He was once described in Collecting Magazine as "an evangelist for American History" and as "a virtual walking encyclopedia." At age seven, he opened a "museum" displaying various artifacts he collected, including coins and stamps, butterflies, a Nazi helmet pierced by a bullet, a piece of wood allegedly from Lincoln's home in Kentucky, and a dead bat. Admission was two cents.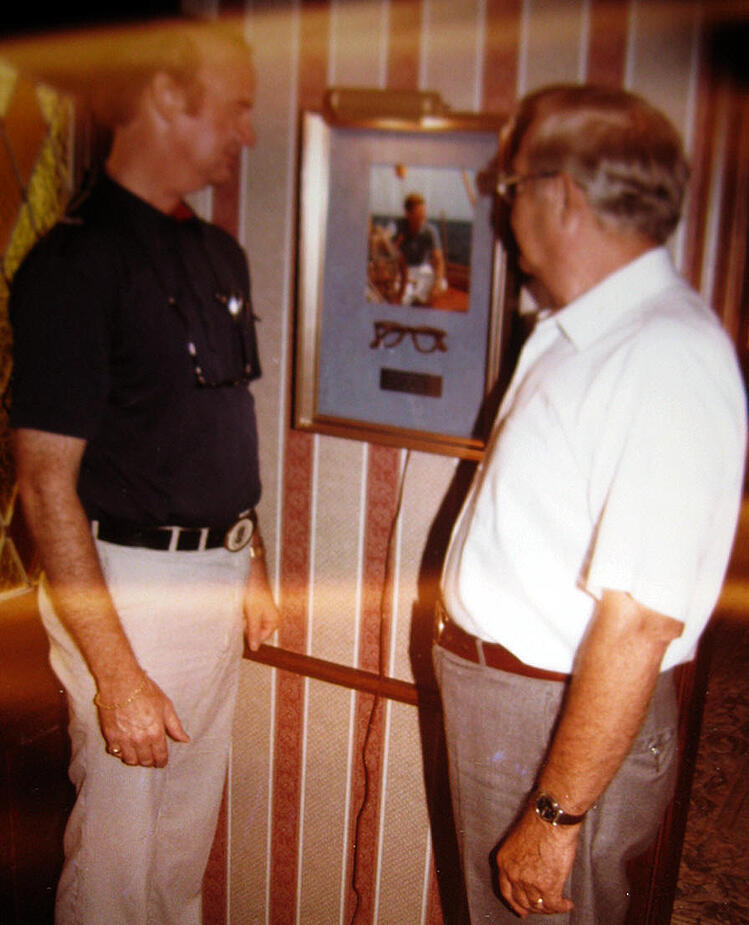 While many people collect something, especially as a child, few grow up to become one of the world's most eminent collectors of something truly extraordinary. But it's not surprising that a lifelong student of American history would develop a passion for White House China. Raleigh DeGeer Amyx did not collect Official White House China simply because it is exceptionally beautiful, though it is. He treasured each piece for its unique and fascinating backstory as a historical artifact chosen and used by an American President. Official White House China represents the intersection of history and real life.
Back in 1985, a reporter for The Washington Post predicted, "They will call it the Amyx Collection someday." Even then, Raleigh DeGeer Amyx's personal collection of American Presidential memorabilia was garnering attention.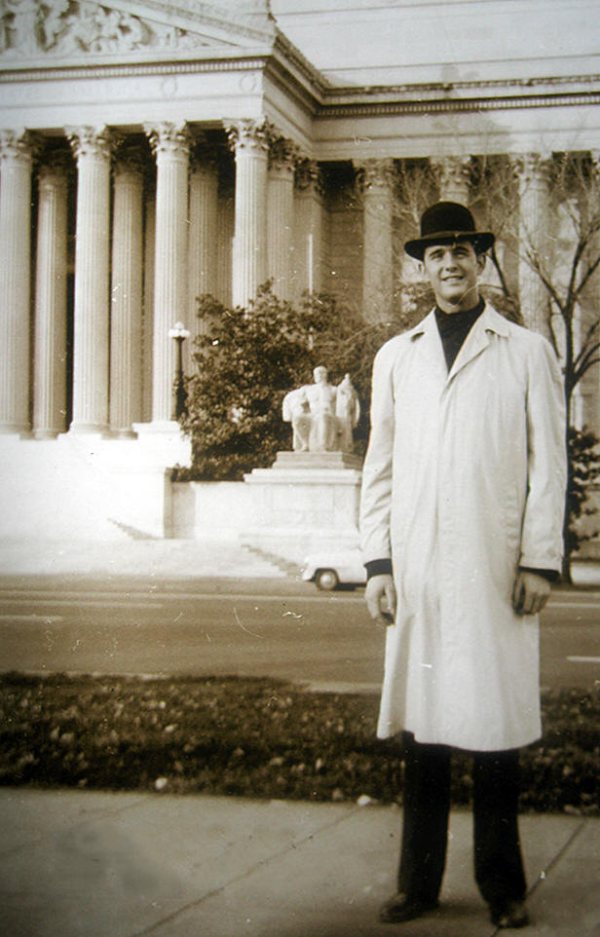 As a young adult, Mr. Amyx worked for the Federal Bureau of Investigation. He served in the Investigation Division, which includes units devoted to solving Kidnapping and White Slave Traffic crimes. He also served as a messenger to then-Director of the FBI, J. Edgar Hoover. At one point, Hoover's office directed him to deliver a message to Lyndon B. Johnson, then US Senate Majority Leader, and to Senator John F. Kennedy.
While in Senator Kennedy's office, young Mr. Amyx asked if the Senator might have time to sign an autographed photograph of himself inscribed to Mr. Amyx. And the rest, as they say, is history. The renowned Amyx Collection of Presidential memorabilia includes a personalized signed photograph from Director Hoover as well. Today, both of these signed photographs remain framed and displayed in the office of Mr. Amyx.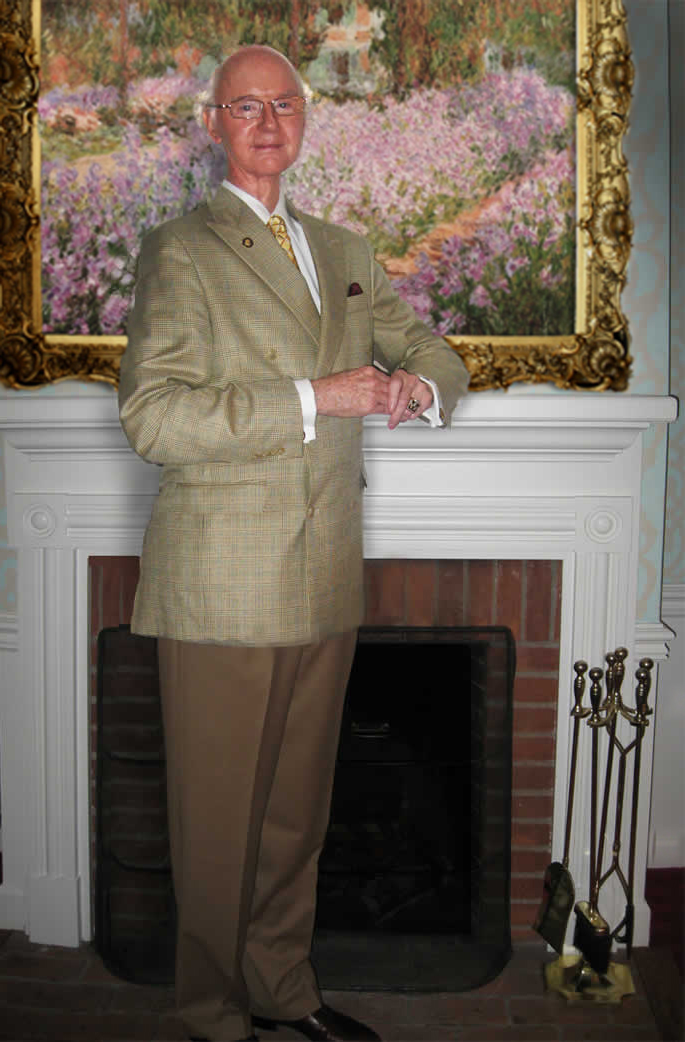 Mr. Amyx also served in the U.S. Army. Later, he worked as a divisional sales manager and also as a national association executive director and president.
In 1979, Raleigh DeGeer Amyx learned he had throat cancer. He beat the 1-in-6 odds of survival but decided it was time for a new direction in life, one that would allow him to focus on his passion. With his wife, Hilda's, encouragement, blessing and support, he began building his collection. American Heritage Manuscripts and Autographs – The Amyx Collection – was born.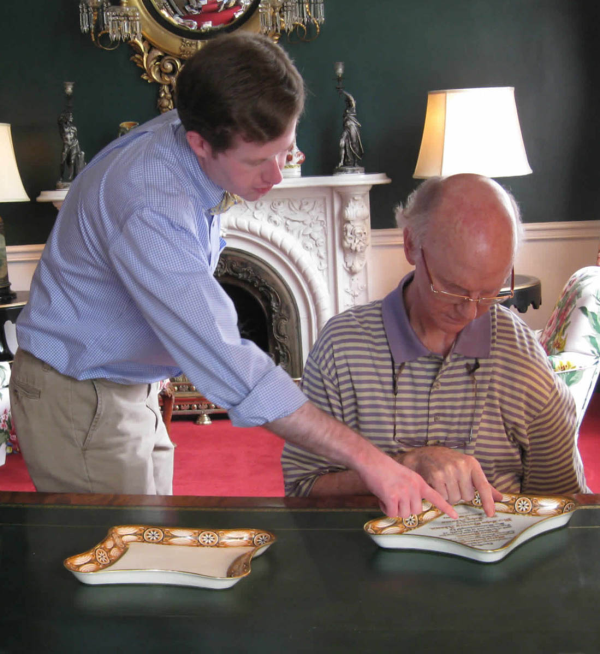 Not long after, he watched the TV series, "Backstairs at the White House," the story of Lillian Rogers Parks' career as a housekeeper in the Executive Mansion. He realized that everyday insiders such as Ms. Parks would be a fountain of facts and anecdotes about past Presidents. And he predicted they might also own Presidential artifacts they would be willing to sell.
Mr. Amyx started making contacts and establishing relationships, some of which he maintained until his passing. And he started with Ms. Parks herself. In all, he met approximately 100 housekeepers, butlers, valets, Secret Service agents, and secretaries who served in the White House.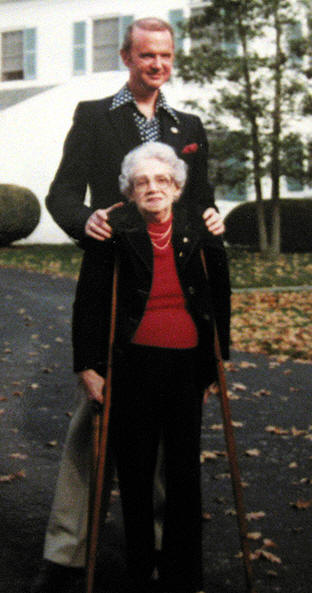 He was a sought-after resource on White House China, asked to authenticate and appraise porcelain for private collectors as well as the Smithsonian Institution, and appearing on television numerous times as a guest expert.
While we mourn the loss of Raleigh DeGeer Amyx, it seems somehow fitting that he passed away so close to the 4th of July – the ultimate celebration of America and our historical evolution as a country since 1776. And the Amyx Collection? It lives on, in a soon to be published full-color compendium entitled, "The Raleigh DeGeer Amyx Official White House China Collection, Presidential Collection – 18th - 21st Century."
RALEIGH DeGEER AMYX - HISTORIAN & COLLECTOR
Distinguished historian and collector Raleigh DeGeer Amyx acquired a remarkable number of scarce and rare pieces of Official White House China. Mr. Amyx's passion for American historical artifacts was his sole focus for nearly 40 years. Mr. Amyx's collection is the largest privately-owned collection of extremely high-quality, as well as the rarest, Official White House China and Presidential China in the world.